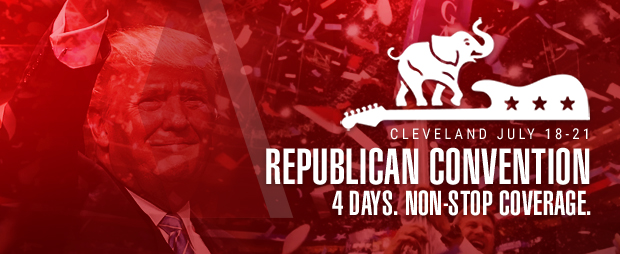 The long-awaited conventions are finally here! Be there as Republican delegates, celebrity speakers and the political media descend on Cleveland for the announcement of the 2016 GOP ticket.

Will the Republican party finally find unity? Will the announcement of Pence as VP sway the conflicted establishment? Or will protests turn violent and ultimately steal the spotlight from the issues? Whatever happens, the next four days are sure to be as unpredictable as the candidate at the convention's helm.

Don't miss a second of the action with CBSN's gavel-to-gavel coverage, starting TODAY and running non-stop through Thursday, July 21st. Tune in as hosts Josh Elliott, Nancy Cordes, Vladimir Duthiers, and Elaine Quijano bring you expert analysis and commentary. And don't miss our daily RNC wrap-up "After the Gavel", hosted at the end of each night by Vladimir Duthiers and Elaine Quijano. Catch all this and more LIVE across desktop, mobile and all your streaming OTT devices.