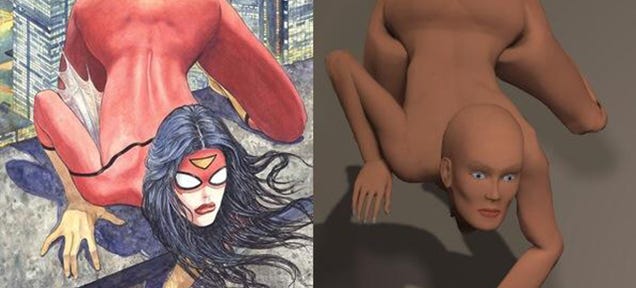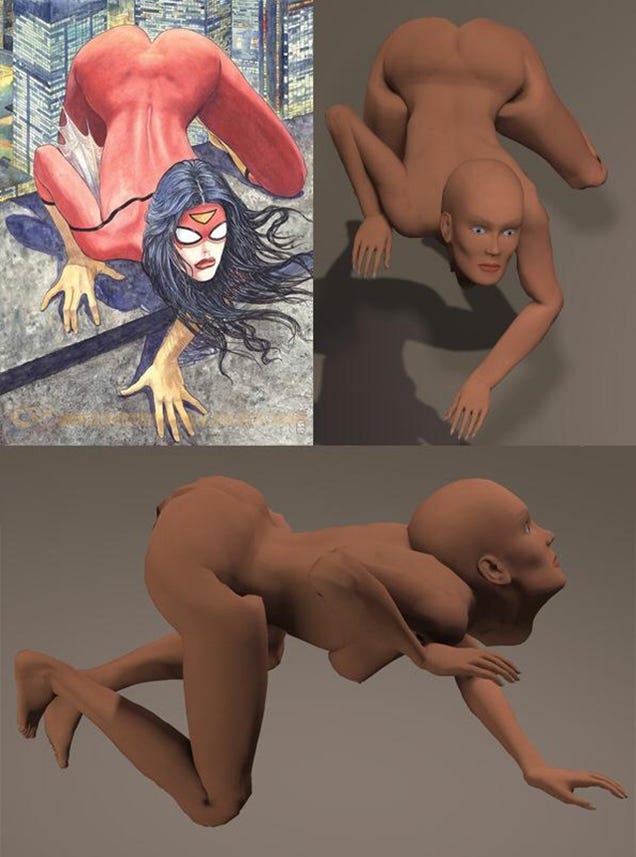 Yeeeeeesh. Torsos, necks, and heads do not work like that.
Marvel's decision to use this particularly porn-y illustration for an alternate cover is pretty tone-deaf.
As Rob Bricken over at io9 puts it
, "She looks like she's wearing body-paint, and that's a big no-no for an industry still trying to remember that women exist and may perhaps read comics and also don't want to feel completely gross when they do so."